Sledging
in Davos Klosters
Swooshing through the snow at a rapid speed and skilfully steering the sled with your feet: That's a winter activity that is fun for children and adults alike. In pairs or alone on the sledge, you'll dash down the mountain curve by curve. Every successful manoeuvre is a triumph! And if you ever take a tumble in the soft snow, you'll laugh out loud. Just stand up, dust yourself off, and get back on your sledge to continue your speedy ride through the wintry mountain world of Davos! A cool breeze caressing your face, with rosy red cheeks and smiling eyes, you'll head for the valley. You can't seem to get enough? No worries! You can continue your fun sledging experience by taking the next cable car up the mountain and doing it all over again!
Sledging experiences
A highlight for everyone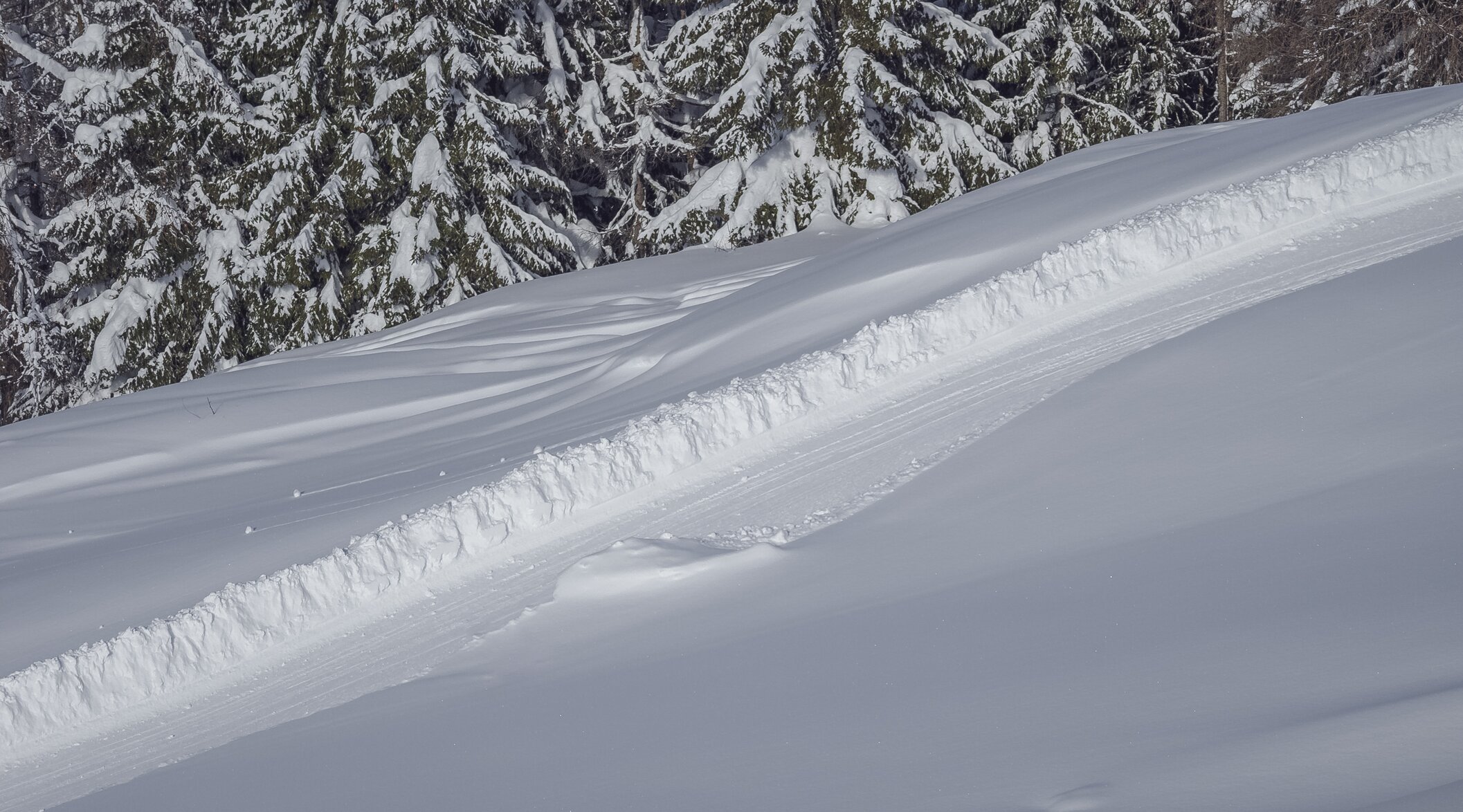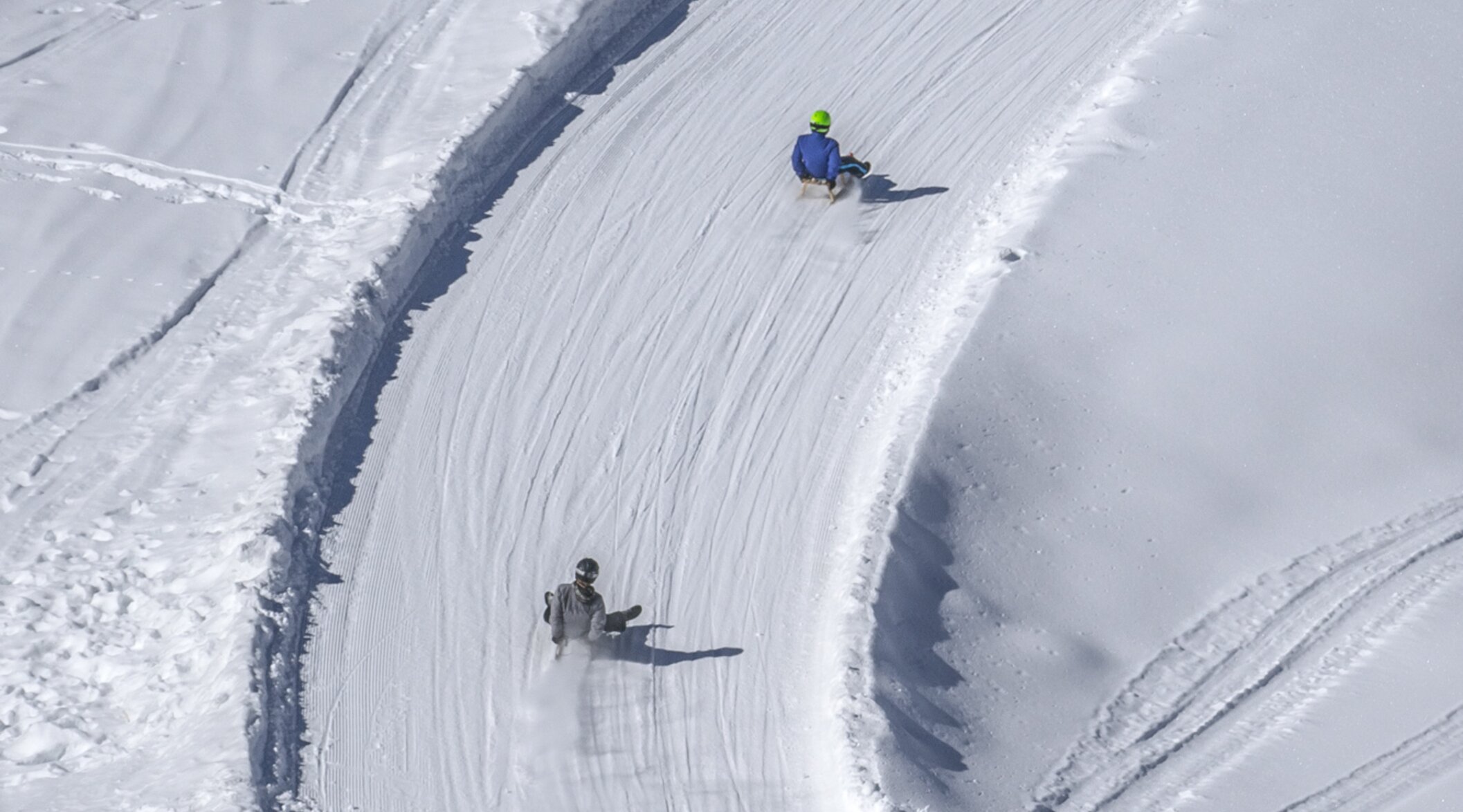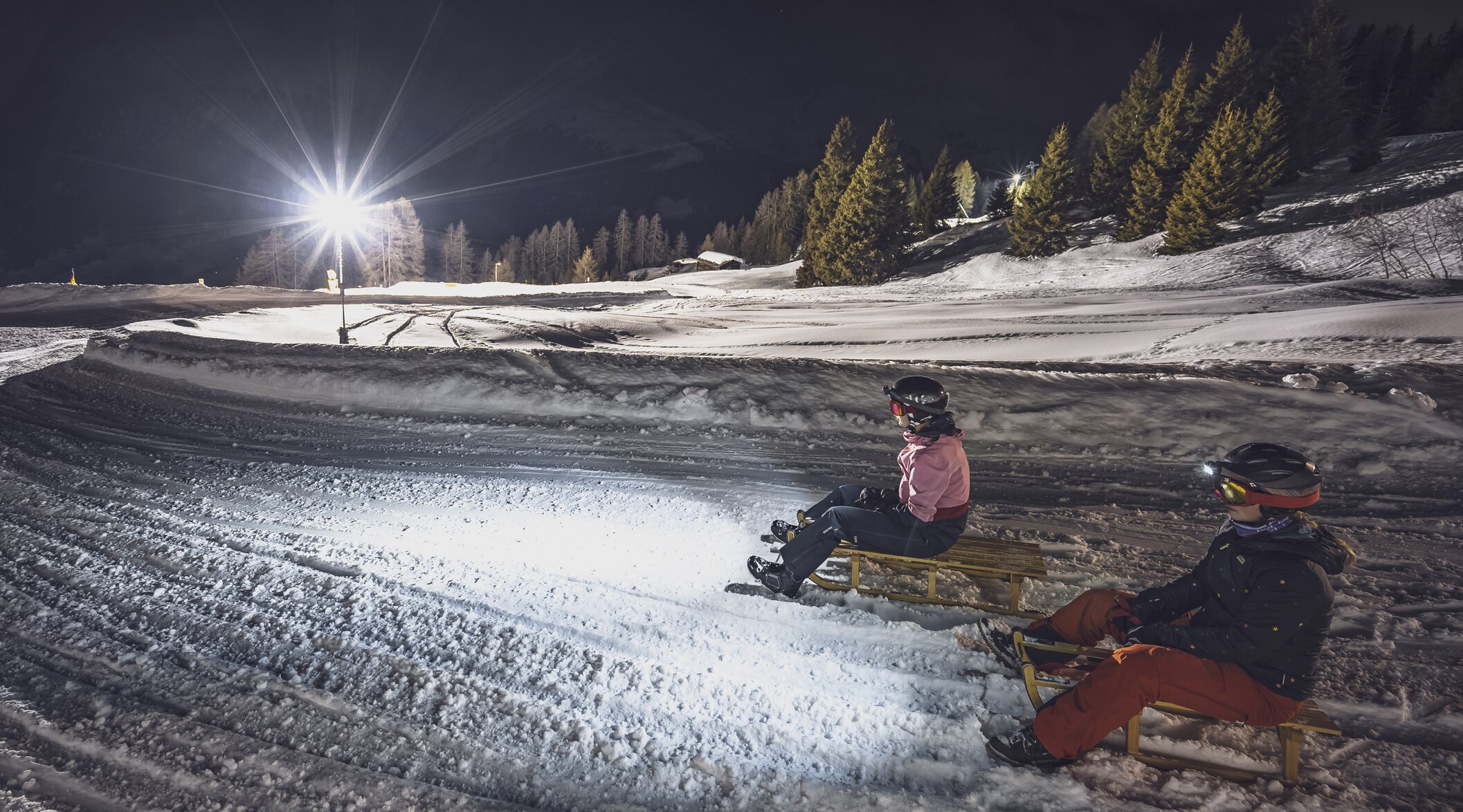 For all three sledging adventures, you can rent a sledge right on site at the various mountain railway stations. On Rinerhorn, you can rent and return sledges at the valley station. On Madrisa and Gotschna, sledges are available at the mountain station. After your descent, you can simply return them at the valley station. Convenient, right?
Accommodation
and sledging fun
There are several accommodations on the Rinerhorn perfect for big and small sledging fans. At the valley station in the RinerLodge or on the mountain in the Berghostel you will find cosy rooms for families or smaller groups. It is worth taking a look, because you can start your sledging fun right in front of your accommodation.